Are you looking for emotional support, guidance, and assistance to get you through this difficult time?
Are you having difficulty experiencing Joy, accessing inner Peace, and finding Balance in your life?
Or fighting often with your spouse and feeling stuck in the same dysfunctional communication pattern?
Are you struggling with the emotional aftermath of a divorce or separation?
Are you challenged being a new parent or adjusting to having teenagers?
If you answered yes to one or more of these questions, then counseling may be beneficial to you.
Therapy can help you work through the challenges you are having and assist you in living a more rewarding, fulfilling life. Working with the right therapist is very important. Each therapist has different strengths, specialties, and ways of working with clients.
My approach is heart-centered and empowering. I provide a safe and loving space for people to express themselves and work towards healing and creating more peace in their lives. I work from a psychodynamic approach which helps people in healing their present situation by looking at its connections to the past. This approach is beneficial because it not only helps you with your current problems, it will also help you avoid re-creating them in your future relationships.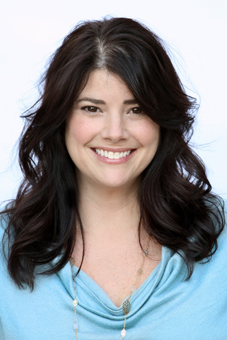 The Lotus flower is regarded in many different cultures as a symbol of purity, enlightenment, self-regeneration and rebirth. Its characteristics are a perfect analogy for the human condition: even when its roots are in the dirtiest waters, the Lotus produces the most beautiful flower.
Kelly Spagnuolo, M.A., MFT
MFC # 49760
Kelly Spagnuolo is a licensed Marriage and Family Therapist devoted to helping her clients tap into their unique ability to heal, assisting them in accessing their unlimited potential. Through her unconditional positive regard and compassionate attunement, Kelly is masterful at providing a safe space for healing to occur. Kelly knows first-hand how to heal the wounded parts inside. As a result, she is able to guide her clients on their journey to Self-Discovery, and gracefully facilitates a re-connection to the Authentic Self.
Kelly utilizes a Psychodynamic approach and customizes each client's treatment using a myriad of tools and techniques to support them. These include but are not limited to; Brainspotting, Healing of Memories, Inner Child work, Gestalt, Mindfulness, Cognitive Behavioral Therapy (CBT), Integrative Body Psychotherapy (IBP), Dream Interpretation, and Guided Meditation.
Kelly received her Master's degree in Counseling Psychology from the University of Santa Monica in 2007. Through the lens of Spiritual Psychology, Kelly is able to assist her clients with healing on all levels of Consciousness; Physical, Mental, Emotional, and Spiritual. Kelly has completed the Brainspotting Phase 1 and Phase 2 and is working towards certification. She also spent a year training under one of the founding member of the United States Association of Body Psychotherapy, Dr. Marjorie L Rand, Ph. D.
Kelly specialized in working with Adults, Couples, and Teens. Through her extensive experience working with chronic mental illnesses, childhood abuse, partner abuse, co-dependency, addiction, and PTSD, she is skilled at working with a diverse population. For several years, Kelly empowered the mentally ill and homeless population in Santa Monica, and spent two years as a Psychiatric Social Worker at an inpatient psychiatric hospital. In addition to her private practice, Kelly currently sees clients at Serenity Trauma Recovery Center in Pacific Palisades.
1917 S Catalina Ave., Suite 2
Redondo Beach, CA 90277
864 S Robertson Blvd., Suite 210
Los Angeles, CA 90035